Establishment and the Weimar Republic era
In 1929, the Kaiser Wilhelm Society (KWG) founded Harnack House to provide guest accommodation for foreign scientists and as a meeting venue for the Dahlem-based Institutes.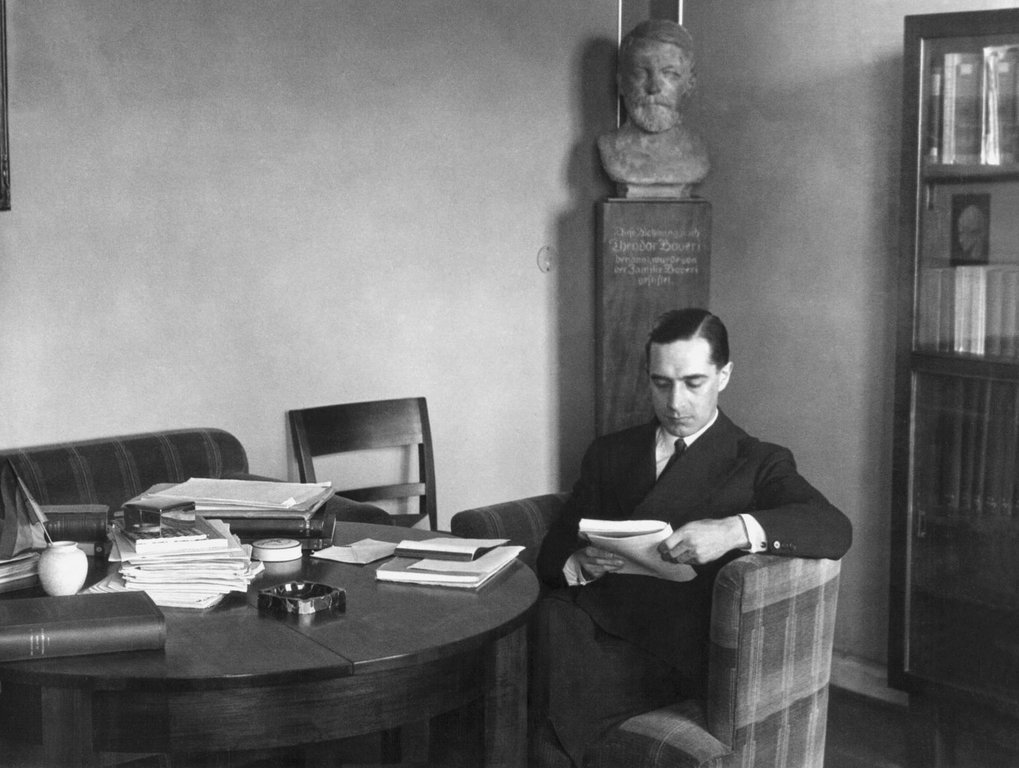 The KWG sought donations for the building's interior furnishings. Many major companies saw research as a driver of innovation and contributed generously. However, private individuals from Germany and abroad also donated. A total of 1.3 million Marks was raised, equivalent to around 4 million euros today (2014 values).
The opening of the venue in May 1929 created a new service facility for the Dahlem research campus and its seven Institutes. The lunch menu was popular but Harnack House also ran sports and gymnastics courses in the gym and had its own tennis courts. A swimming pool was added in 1938. The newspaper room took around 100 German and foreign newspapers for hotel guests and Kaiser Wilhelm Society staff.
Soon after its opening, the new clubhouse established itself as a meeting place in the vibrant metropolis of Berlin. It attracted luminaries from science and the arts, politicians, diplomats but also bankers and captains of industry. Guests from Europe and abroad sometimes stayed for several months. Harnack House represented a new key hub of communication for the KWG. The President of the KWG and many Directors at the Dahlem Institutes fittingly received guests here and held afternoon teas or banquets for small groups of select figures from the fields of politics, business and culture.
In addition to the KWG, other scientific organizations also hired the venue for their events, including the German Academic Exchange Service, the German Association of Female Academics, the Berlin State Museums and foreign cultural institutes. Harnack House thus quickly became a hub in the international network of research, politics and business that extended far beyond the KWG.
Events were also held for the general public. Famous scientists gave talks on their specialist fields for lay audiences in the lecture theatre and thus established the foundations for modern scientific communication. Topics ranged from ornithology to modern nuclear physics, genetics and biochemistry but also included lectures on the humanities. sk