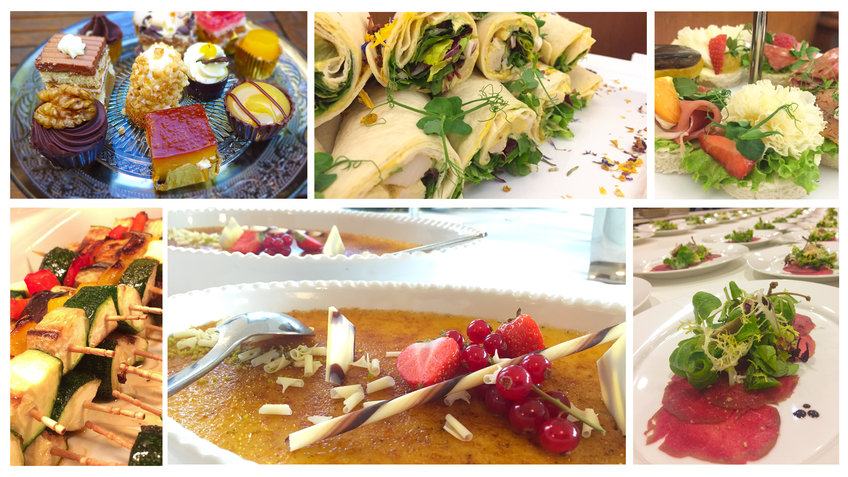 Healthy and Delicious
Dining in the Harnack House
When everything works perfectly and ingredients, flavors and aromas complement one another, culinary creations create a sense of satisfied astonishment and our brain tells us: this tastes good!
Thomas Vilgis, Max Planck Institute for Polymer Research

Currently there are delivery bottlenecks for many dishes.
For this reason, it may happen that there are short-term, equivalent changes in the food composition.
No matter what event you're planning to hold at Harnack House, you can rely on our professional team of chefs – whether it's a barbecue in the garden in the shadow of sprawling trees, an exquisite buffet of finger food with colleagues, or a delicious buffet for lunch during a conference. We'll take care of everything from flower arrangements to lighting to give your catering that special something.
Our recipe for success is to take popular dishes guests are sure to know and enjoy, and then twist, develop and refine them to ensure we deliver a "wow" moment on every plate.
Our mission is to combine our chefs' wealth of culinary experience with current trends from top international chefs – and thus serve more varied and exciting dishes to our guests.
Make your event an unforgettable experience. We would be happy to advise you and help you organize, prepare and implement the catering for your event.