Otto Heinrich Warburg
1883 Freiburg/Breisgau (Germany) – 1970 Berlin (Germany)
Physician, biochemist, Nobel Prize in Physiology or Medicine 1931
Country: Germany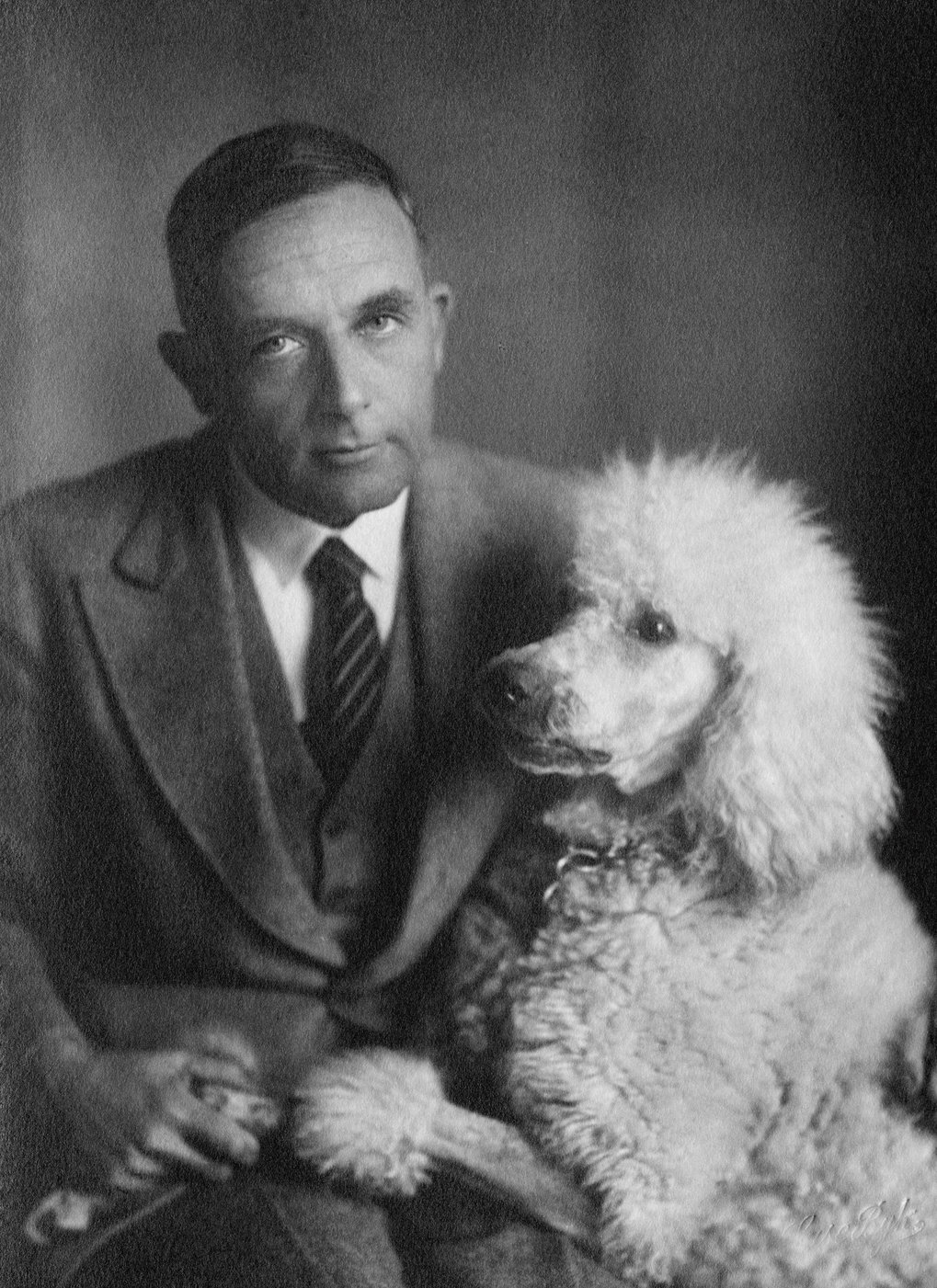 Zoom Image
Otto Heinrich Warburg with dog.
Otto Heinrich Warburg with dog.
© Archives of the Max Planck Society
© Archives of the Max Planck Society
Despite being less well-travelled than others, he is the most colourful figure among the Dahlem Nobel Prize laureates. From 1918, he works at the Kaiser Wilhelm Institute for Biology. He invites the elite of the biological and medical research world to nearby Harnack House. Warburg also has excellent contacts with the Rockefeller Foundation and, thanks to funding the Foundation makes available, he receives his own institute in Dahlem in 1930.
Everything is provided according to his requirements. The money from the US flows so freely that the construction of the neighbouring physics institute is also planned, as physics also deals with molecular processes, prompting Warburg consider collaborative efforts. In 1953, his institute becomes part of the newly-established Max Planck Society. Warburg, a horse and dog lover who is dubbed the "Kaiser von Dahlem" and who survives the Third Reich unscathed despite his Jewish background, is the subject of much speculation. Warburg leaves science a notable legacy with the discovery of iron-oxygenase and numerous innovative measuring methods and apparatus. The Max Planck Society's archive is today housed at his old institute building.