Accommodation at the Harnack-Haus
The conference center offers its guests 70 rooms including suites. Of these, ten high class equipped comfort rooms as well as 6 suites are at the Harnack-Haus and another 54 standard guest rooms in the guest house.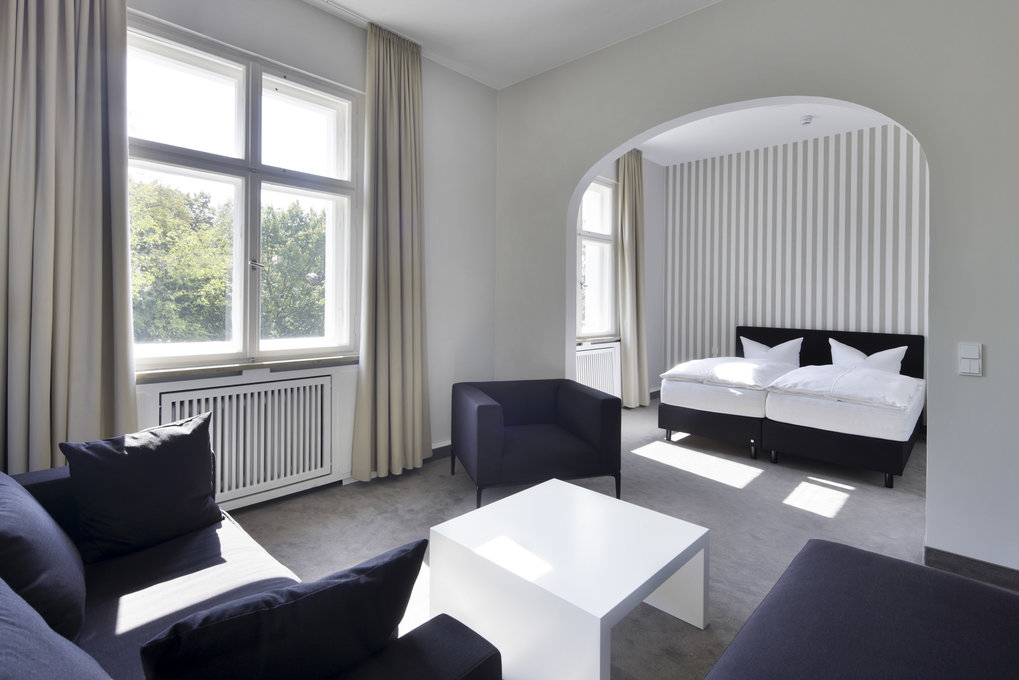 The business center of the Harnack-Haus provides its guests with three PC units, one connected laser printer, internet access and a copier.
The Harnack-Haus is situated in the quiet science quarter of Dahlem in the south of Berlin. It can be easily reached from the city center within 20 minutes by using public transport. Sufficient free parking space is provided directly in front of the house and also in front of the guest house nearby.