Gastronomy at the Harnack-Haus
Our menu is influenced by the internationality of our guests. Besides delicacies from all over the world, we offer traditional regional dishes as well as snacks and refreshments.
Einstein Lounge

Our Einstein Lounge offers the perfect setting for convivial get-togethers with intensive talks on lecture topics and future projects. In the summer our terrace and a spacious garden invite you to linger and relax.
Conservatory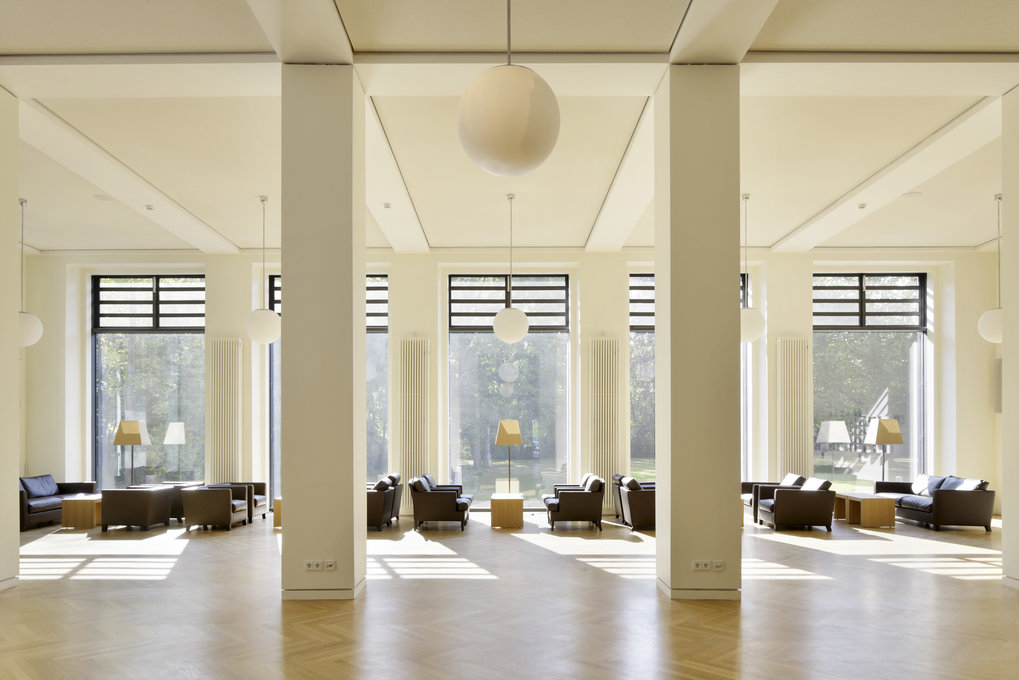 Whether for a get-together, exhibitions, lunch or festive receptions - the conservatory with the adjoining Planck Lobby invites you to stay.
Planck Lobby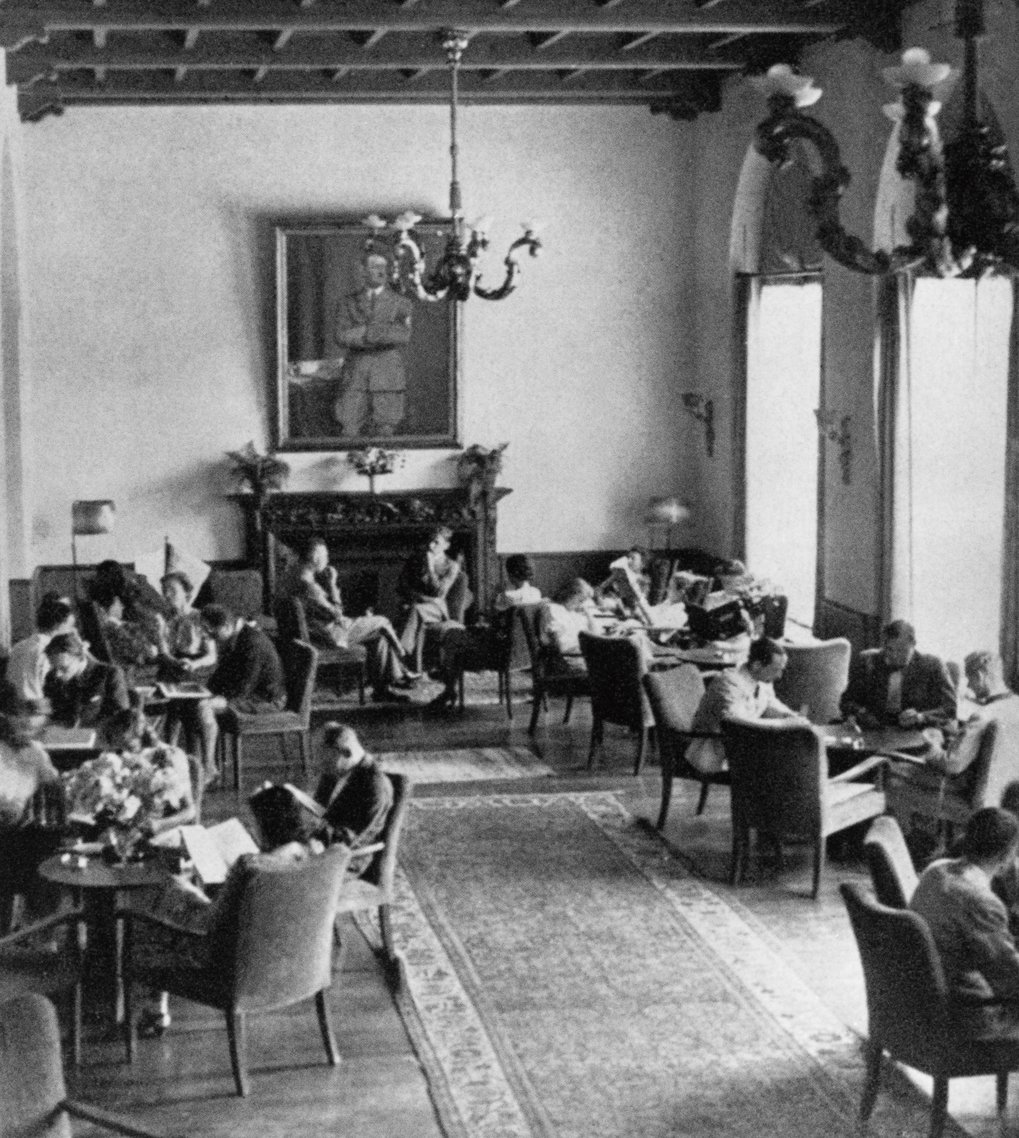 The lobby has borne Max Planck's name since the renovation in 2014. Until then it was called the Bismarck Hall. The "Vereinigte Stahlwerke", one of the world's leading companies in the coal and steel industry during the 1920s, made a donation for the room's interior décor and chose the name to pay tribute to Otto von Bismarck (1815 – 1898), the "Iron Chancellor" and the first German Chancellor of the Reich. A commemorative plaque for Bismarck and the donors' plaque can still be found at the southern end of the room.
The lobby was used as a clubroom in the period after 1929. In 1936, the KWG installed a picture of Adolf Hitler above the fireplace, thus complying with the Nazi regime's propaganda. After the confiscation of the house by the US Army, the room underwent major alteration with the attachment of the Wintergarten Hall. It had previously opened out onto the terrace with large folding doors.
As part of the renovation scheme, the room was renamed after Max Planck to pay tribute to the man who had lent his name to the Max Planck Society. The light installation above the fireplace wall alludes to Planck's research on heat radiation. Deliberately arranged asymmetrically, it represents a counterpoint to the historicist furnishing of the room and its seemingly solid oak panelling. However, the breaking of the central axis also seeks to create an alternative design to the symbolic character of the room during the Nazi period.
Restaurant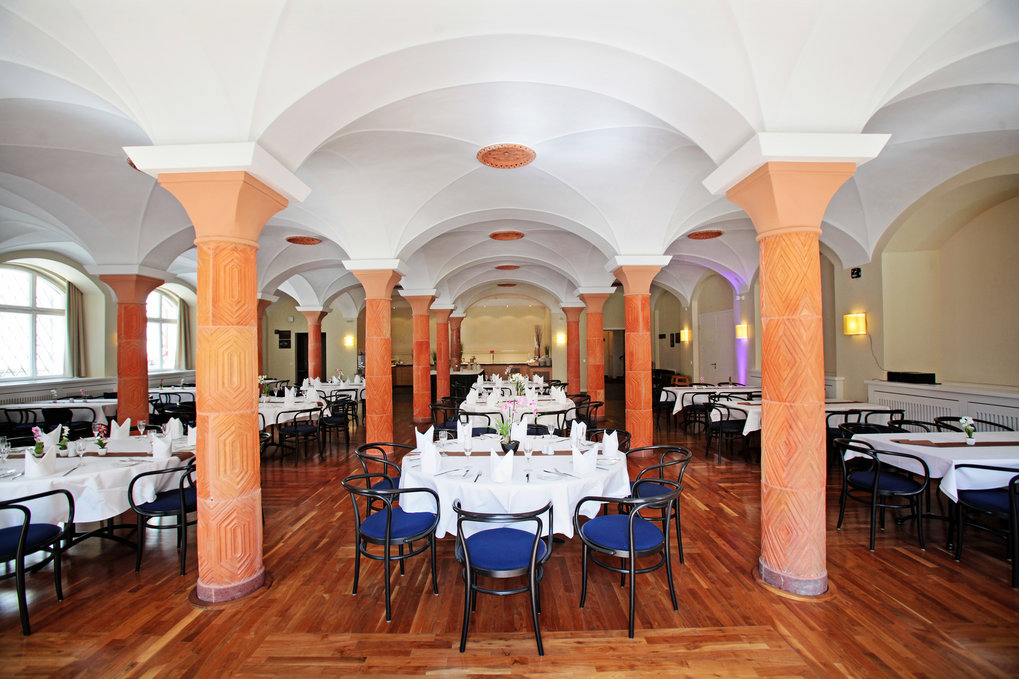 The Restaurant with its historic ambience is the dining room of the house. Here you can start into the day with a substantial breakfast. For lunch or for festive dinners, it can accommodate up to 100 people.