Goethe Hall
Area: 287 sqm
Height: 6,50 m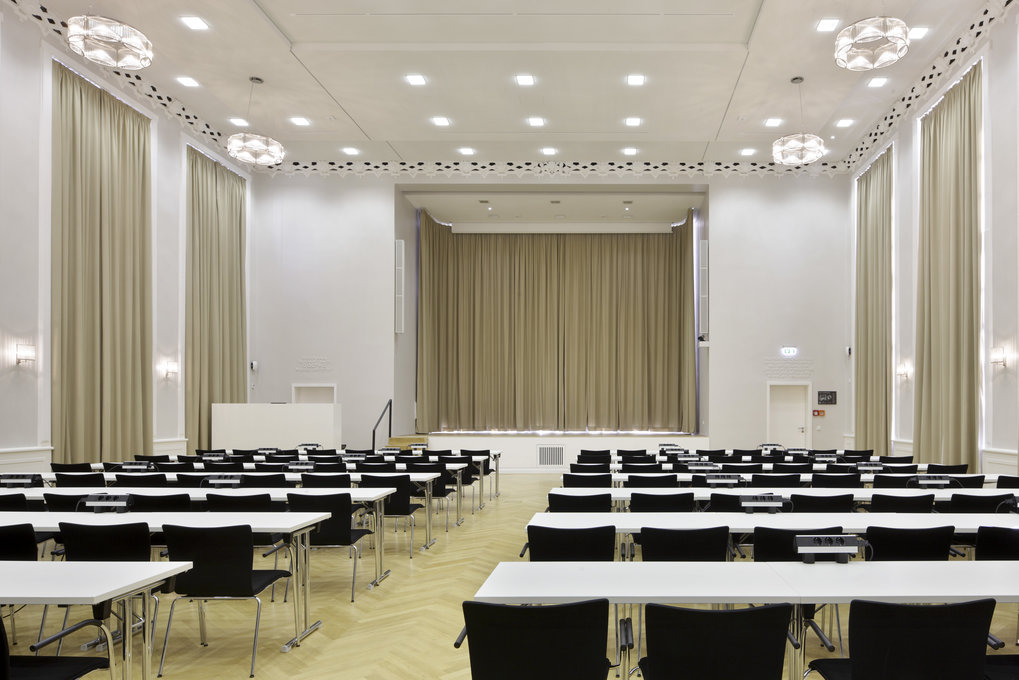 The Goethe Auditorium is the classic hall for large events. Equipped with the latest audio-visual conference technology it offers the perfect setting for top-class conferences and award ceremonies for up to 252 people. An additional 75 seats offers the gallery, which restores the hall to the state of 1929.
Theatre seating incl. gallery: 286 Pers.
Classroom seating: 128 Pers.
Conference seating: 56 Pers.
U-shape seating: 46 Pers.