In Berlin, most Corona rules will be dropped from April 1, 2022.
The Harnack House is following the requirements of the Federal Infection Protection Act, according to which distance rules will then no longer have to be observed. Likewise, the requirement to wear a mask will no longer apply. There are no longer any access restrictions. A voluntary test is nevertheless recommended. A free testing station is located at the entrance to the lecture hall (open Mon. - Fri. 7:30 a.m. to 4:30 p.m.).

Lunch
Monday to Friday 12pm to 2pm


 
All-you-can-eat, self-service buffet for € 9.30
For a small portion of the main course € 6.30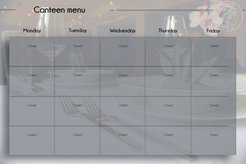 If the Einstein Lounge is closed for major events, we will inform you here.