Gustav Krupp von Bohlen und Halbach
1870 Den Haag (Netherlands) – 1950 Blühnbach (Germany)
Diplomat, industrialist
Country: Germany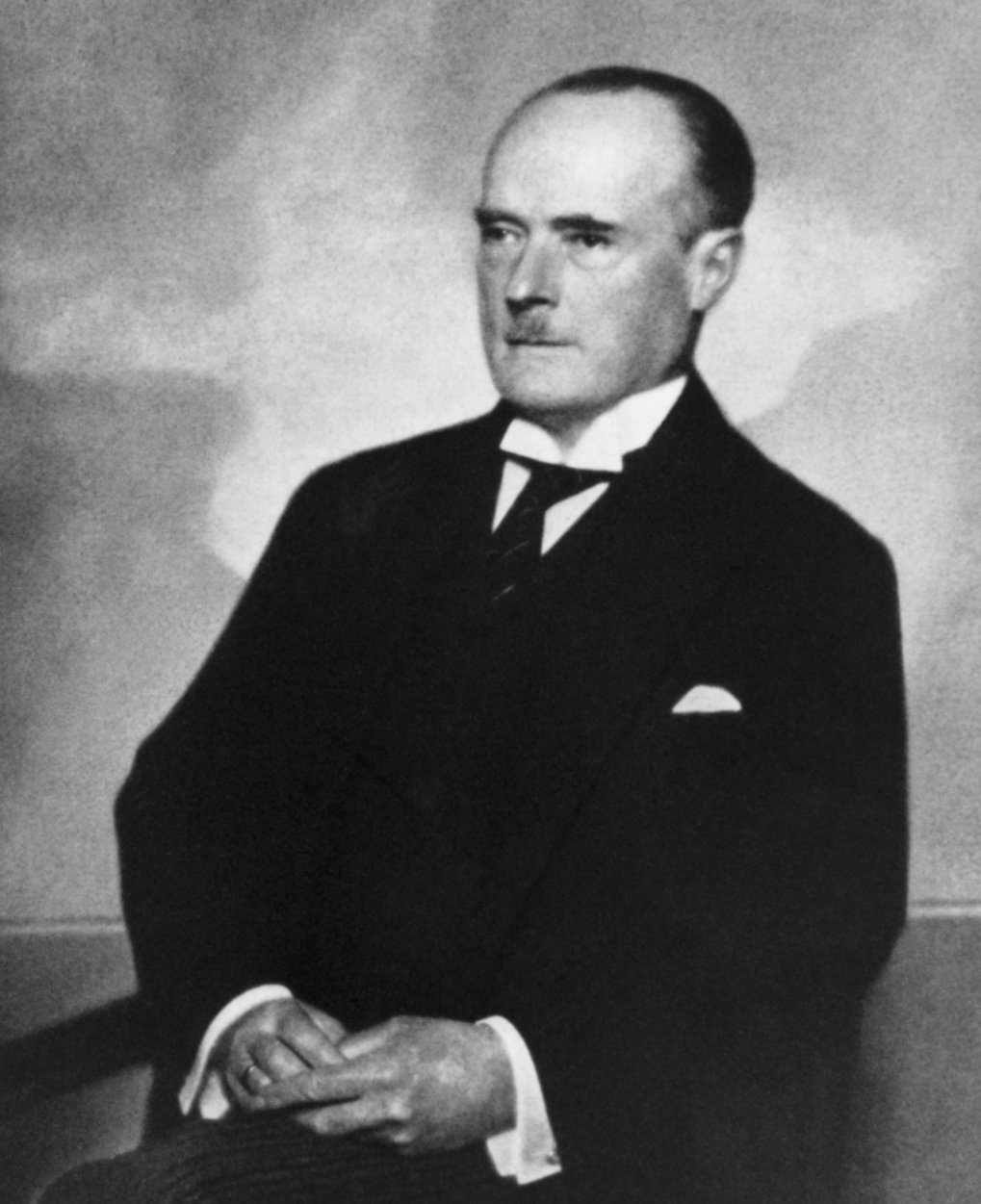 Zoom Image
Gustav Krupp von Bohlen und Halbach
Gustav Krupp von Bohlen und Halbach
© Archives of the Max Planck Society
© Archives of the Max Planck Society
The diplomat is one of the most influential men of his day since marrying into the Krupp family, a German industrial dynasty, in 1906. Since the 19th century, Kruppstahl steel, whose production patent is jealously guarded by the company, becomes a core material in the rapid process of industrialisation. When Gustav takes over the reins alongside Berta Krupp, the company is performing outstandingly well and the boss's influence extends well beyond his own firm.
From 1911, Gustav Krupp is a Senator of the Kaiser Wilhelm Society and provides support by contributing significant funds. During the opening of Harnack House, he praises the new clubhouse as a place where research and society can meet. Bringing science down from its ivory tower ultimately also benefits Krupp's products.
He initially distances himself from the Nazis, but changes his viewpoint and supports Hitler's election campaign in 1933. During the Second World War, the revenues generated by the Krupp plants increase sharply and the company employs concentration camp inmates and prisoners of war. In 1943, Krupp steps down from the company. His severe illness prevents him from being brought to justice in 1946 at the Nuremburg Trials.