Rooms in the Guest House
The modern guest house opposite the old building offers a further 54 single and double rooms.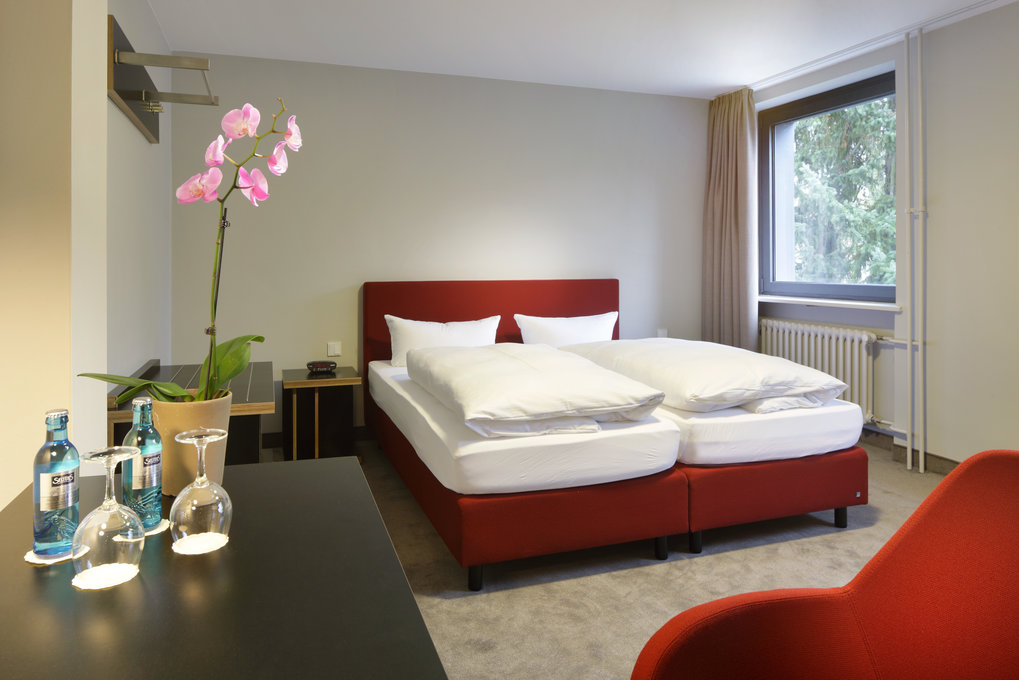 Slightly larger than those in Harnack House, the rooms in the guest house offer both comfort and contemporary design that ensure a homely atmosphere. At the same time, by offering modern facilities, a desk to help you follow up on the working day, and high-speed WiFi, we cater to the needs of guests visiting on business.
Some rooms feature additional seating areas.